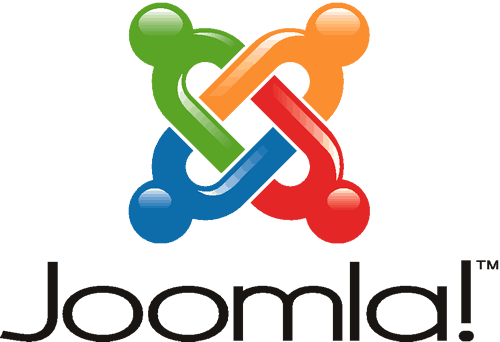 Here are some very useful Joomla extensions that can be downloaded for free. If you have problems with any of these extensions please drop in a mail to heshansomaratne@yahoo.com as I have used all of these extensions on one of my sites so I can help you out.
1) Alexa Rank Display
– A module to display the Alexa Rank of your website.
DOWNLOAD
2) All Videos
– All Videos Extension allows you to embed online streaming videos inside your content items as well as your own video or audio content that resides either on your server or some remote server.
DOWNLOAD
3) Bookmark Site
– Shows Bookmark icons to help your visitors quickly bookmkar your site.
DOWNLOAD
(Component)
4) Classified Ads Component
– A great classified ad component that allows your visitors to ad classified ads from the front end (also allows adding pics). Also allows the admin to add/edit ads from the back end.
DOWNLOAD 1
(Component)
DOWNLOAD 2
(Ads)
DOWNLOAD 3
(Menu
)
DOWNLOAD 4
(Search)
5) Content Editor JCE
– This is one of the best content editors. Much better than the default Joomla Content editor.
DOWNLOAD
6) Fireboard Forum
– A great extension to start your own forum on Joomla. Search on youtube to learn how to install this great Joomla Forum Extension.
DOWNLOAD
7) Phoca Gallery
– This is a very useful extension if you want to have your own picture gallery in your site. Users can also add pictures and create their own albums from the front end. Pictures can be zoomed as well.
DOWNLOAD
8) Insert Component Into Article Extension
– This great extension allows you to insert a component into an Article. Very useful if you want to move a certain component into the homepage of your site.
DOWNLOAD
9) Insert Script To Article
– Allows you to insert a Javascript into an article.
DOWNLOAD
10) Invite Friends To Site Extension
– An extension that allows your visitors to invite their friends to view your site by typing in their email address .
DOWNLOAD
11) JComments
– Allows visitors to post comments into your articles. Comments can be approved automatically or manually.
DOWNLOAD
12) Joomla Hitcounter
– Shows how many visitors you got into your site. Quick way of monitoring the traffic.
DOWNLOAD
13) Light Box (Slim Box)
– Read more about this @ http://tinyurl.com/4mjlx68
DOWNLOAD
14) Modules Anywhere Plugin
– This plugin allows you to position your modules anywhere you want.
DOWNLOAD
15) Smart Blog
– A great blog component that allows your visitors to maintain their own blog in your site, great way of building content.
DOWNLOAD
16) Sobi2
– Best FREE classified ad component for Joomla Users. There are many more plugins of Sobi2 as well read and download all of them from the following link
www.sigsiu.net/sobi2.html
17) Social Bookmarking Module
– Easy module that makes it conviniet for your visitors to bookmark your site by displaying the icons of all the popular bookmarking sites.
DOWNLOAD
18) Tabs Extension
– An extension that allows you to display different articles in several different tabs, very useful if you want to display a lot of content on the homepage without make the site very large.
DOWNLOAD
19) URL Encrypt
– Allows you to encrypt your URL to protect it from hackers.
Ex – instead of having the backend URL to YOURSITENAME.com/administrator
you can change it to
YOURSITENAME.com/administrator/?ANYTEXTYOUWANT
Then no one will know the URL to access the backend of your site. Also notifies you when ever someone tries to access the backend of your site.
DOWNLOAD